Why do you need car insurance in Philadelphia?
In order to drive legally, besides your car registration, you will also need car insurance in Philadelphia. But, what is really a car insurance in Philadelphia? A car insurance includes the guarantee that, in case of an accident, you and the other party are insured of the damages. This means that every damage your car, or you as a driver gets is being paid from the insurance company. It's always to be prepared before an accident happens, and this is the perfect example for you. Call today at 1 215 744 1332 and book an appointment at us and we will take care of the rest.
In a market that offers a variety of car insurance policies, the client might get confused on what one is supposed to select. The good news is that we're here to help you make the best decision! Whatever your position might be, this being part of theft, damage or accident, we will help you pick the best policy available. We will take in account many things, such as price rate etc. and will help you get an informed decision about the policy. At us, comparing quotes is really easy and pretty quick. All you have to do is to tell us your case and car details, and we will do the rest for you.
Why choose our car insurance in Philadelphia?
Here at Instant Tags PA we are experts at supplying you with your car insurance in Philadelphia. We have dedicated our time in hiring the best staff possible for this job so you won't waste valuable time. We believe that it's only fair for you to know how much you should spend in car insurance in Philadelphia, so we offer you the best prices. Our procedures are way easier than those of the competition which can be kind of confusing at times. We're not here only when you file for a car insurance in Philadelphia, but also in case of an accident!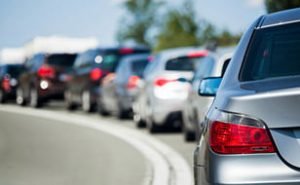 When it comes to an accident, our team will strive to help you to get an outcome for as soon as possible. Anyone can find themselves in an accident, be that the other parties fault or theirs. That's why car insurances are the one solution for you. And what is good about our car insurance, that the same attention goes to theft and damages besides accidents. It's even more likely to find yourself in a theft of your car than an accident, so you should be prepared for that too. However, if you have more question regarding our car insurance in Philadelphia, please call us at our number. Or, you can e-mail us at [email protected]. We are located in 4651 Frankford AVE. and you can find us Monday-Friday from 10am to 5pm open. We're looking forward to hearing from you.