On your demand for mobile notary
If you have every required a mobile notary, you might have found out that it's not quite easy to find one. Along with this fact comes the frustration and stress that comes from not finding one exactly when you need them most. Locating a good mobile notary during business days can be difficult enough let alone finding one during the weekend. But, we are here to make the difference! We have a strict rule: to be on demand whenever a client needs a mobile notary service. If you are located in Philadelphia and need this kind of service, we are your best choice.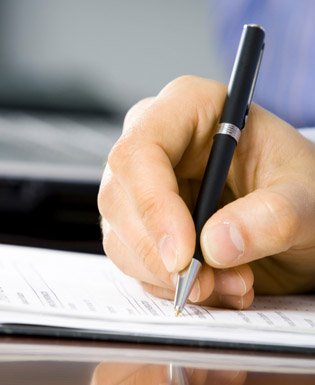 Back at the beginning of offering this kind of service, we found out that many people struggle to travel long distances to sign documents. We have been helping people in Philadelphia that kept asking the question "Is there a mobile notary near my location?".  By providing a mobile notary we have successfully helped many people in need that lacked time. Our agents traveled the distance for them with pleasure in order to leave the customer satisfied. Businesses and people that choose Instant Auto Tags can concentrate on their paperwork and documents rather than how they're going to be signed. That's our problem and we will take care of it the best way possible
Flexible and affordable mobile notary
Whatever your needs are, whatever the distance, we are flexible on our service. We work with people and businesses large and small across the country and provide them with what they need. We are located in 4651 Frankford AVE where our main office is located. What we need from you is for someone to send us the address, or tell us where to pick them. One of our agents then, knowing your address, will travel the miles for you so you can sign the paperwork and be done with it. Simple as that! Additional fees may occur if you are late for the meeting, or you postpone for a day or two after our agent arrived.
For those with busier schedule and tight budget, we are the best you can get. Since we agree on the price beforehand you won't have to pay more than what was planned, unless some circumstances occur. We have been on the top for the best prices in proportion with what we offer. The higher the quality of a service the more expensive it gets, but not at us. We have a reasonable price table to whatever service you might need. In order to get more information about the prices please call us at 1 215 744 1332 and we will inform you with whatever you need. Or, send us an e-mail at [email protected] with your enquiry. We are looking forward to hearing from you!