Explaining the title work in Philadelphia
The title work in Philadelphia is the whole process from the beginning to the end, involving the issuing of the title insurance. It all starts with an examination of the title in question to ensure the seller is the actual owner and has paid his debts. Whenever you buy or sell a car, you will need to transfer the title to its new owner. What is different is from who you buy your car from, since it changes many things. If you buy a car from a car seller, most of the paperwork are issued from them and you don't have to worry about that. However, if you buy it from an individual you have to provide a couple more papers.
On the case of buying a car from an individual seller, first of all you have to provide a title transfer application. And, if required, you also have to provide an odometer reading, a bill that the transaction is done, and the vehicle identification number (the VIN). This is a more harder process than buying it from a seller, since there is more for you to do. But, we are help to help you with all the work. We are here to guide you on what paperwork you need, and make the whole process easier. You can always book an appointment beforehand so you won't have to wait, at our number 1 215 744 1332 and we will help you with your title work in Philadelphia.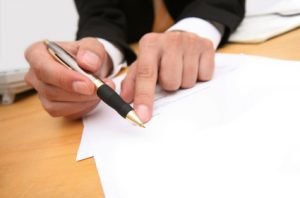 Papers for your title work in Philadelphia when buying a car
When you buy a car in Philadelphia, you will need a certain paperwork already lined up and ready for the process. This includes the papers that you paid the sales tax, the title work in Philadelphia and the registration fees that the state requires to. This is all to prove to the state that the purchase of the car is legal, and in the frame of the law. After supplying the paperwork to us, we will take care of the rest of the process for the title work in Philadelphia. Your process is safe in our hands, and we guarantee that it will last way quicker than it should!
As mentioned, when you're in the market purchasing a vehicle, you have to expect that there will be a certain number of paperwork and forms to fill. Our state requires the following papers in order to complete a title work in Philadelphia:
The car insurance
The car registration
The bills of paid taxes
The emission test passed (if required)
For more information regarding our service of title work in Philadelphia, please contact us through our e-mail [email protected]. Or, you can come visit us at 4651 Frankford AVE. We are reachable from Monday to Friday, from 10am to 5pm!