You just landed on the website of the best auto tags service company in Philadelphia
Are you in need of any auto tags service in Philadelphia, and don't know what company to choose? Well, look no further anymore! We are your best choice, and we will prove it in this article as we continue. Instant Auto tags is a company that operates for years now and offers a variety of auto tags services for the best prices available. Not only are we the leading company for prices, but we also offer services other don't, such as the mobile notary service! From registration renewals to auto title transfers, we provide you with any auto tags service you need in Philadelphia. Additionally, we provide you a several other plate services such as custom and specialized plates.
A full service of auto tags in Philadelphia might cost you more than you actually plan to spend on it. But, not at our prices! We tend to make the whole process easier for you so you won't have to be bothered and pay extra for the same service. What makes us different too is the quality of the service we offer. We have a staff that is ready to serve you with whatever need you have for the auto tags service. Our staff's service is based on completing every job with a smile in their face, and to be pleased to help you. That's our motto : A happy customer equals a great company!
What is really an auto tags service?
Well, basically auto tags are another name for what people call license plates or car tags or whatever you are used to call the plates on your car. In order to be legally authorized to drive the streets of Philadelphia, you are required by law to have auto tags in Philadelphia stuck to your car. We here at Instant Auto Tags in Philadelphia offer this kind of service. So, the auto tags service is pretty much any service you can imagine that includes the auto tags. Usually, after the car registration the auto tags are handed to you, or a title transfer might occur and you need the auto tags service.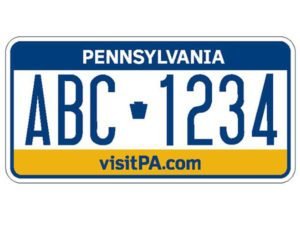 The title transfer is a little bit more complicated, but we will try to make it easier. When you buy or sell a car, you are required to perform a title transfer to the new owner. The process requires you to bring us the title, the buyer's valid drivers license and proof of insurance! This is all from your part, and what left is our duty. While, the auto tags after the registration is way easier. You register your car at us, and in the end of the process you will be handed your plate. However, if you have more question please call us at 1 215 744 1332. We will be pleased to help you with whatever you might need!