If you are in need of a replacement title in Philadelphia, you are on the right website
As known, the law requires you to have your auto tags displayed on your vehicle, so if you lose or damage one you need a replacement title in Philadelphia. To be more specific, the auto tags should be clearly visible and readable from a distance of 20 meters. If your plate got stolen, or badly damaged, you can get a ticket or a fine for not having a replacement title in Philadelphia. It's a procedure that we at Instant Tags PA offer with the best price available.
When you are getting a replacement title in Philadelphia you may either:
Get a replacement title with the same letters and number combination from your previous one
Or get a whole new plate with new letters and numbers.
The procedure of getting a replacement title in Philadelphia is like any other procedures that is needed from you some paperwork. We will need proof that your car is in your possession, the car insurance papers and the car registration paperwork. The rest of it we will take ourselves for while you have done your part of the process. If you have more question regarding our service, please send us an e-mail at [email protected] and we will respond as soon as we can!
What to do if I get my plates stolen?
First thing you need to do if your plates get stolen is to go to the police and file a report! This comes as a result that your plate could be used from someone else for bad purposes. When you file for a stolen plate, you will get a full report from the police, which you will need later. You will know the plates got stolen not lost when both of your rear and front plates are gone, not just one. Since one might fall down while you're driving, but it's not likely that they both fall down.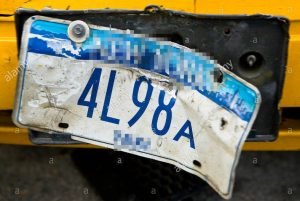 The procedure is not the same like when your plates get damaged, since this involves the police too. When you apply for a replacement title in Philadelphia in the case of stolen plates, you will need a police report too. This is to prove that the plates are reported stolen, and if any crime or violation might include the plates, they're not yours. This is because many car crimes have fake plates that they steal so the crime wont trace them back.
If you find yourself in this situation, give us a call at 1 215 744 1332 and book an appointment. You will only need to bring the respective paperwork, including the police report, and we will do the rest for you.