How long can I go without a motorcycle registration renewal?
They say one of the greatest joy a person can have is riding the motorcycle in an open road on a calm afternoon. But, in order to be allowed to ride your motorcycle through Philadelphia after your registration is expired, you need to have your motorcycle registration renewal immediately. This article will help you guide you and give you instructions on how to get a motorcycle registration renewal in the easiest way. It is all based on how long ago your registration expired. For example, if your registration has expired by less than 3 months, you can still get a motorcycle registration renewal at us, Instant Tags PA.
Keep in mind that a motorcycle is a 2 wheeled motor vehicle that may include a trailer, forecar or sidecar attached to it. It can be registered as a :
Standard motorcycle
Recreational motorcycle
Farm motorcycle (Farm bike)
Note: If you have purchased your new motorcycle through a dealership, the dealership may arrange the registration on your behalf at the time of your purchase, so you wont have to go through it at all.
Preparing for your appointment at us for a motorcycle registration renewal
What we require from you for a motorcycle registration renewal are the following items:
The motorcycle to be present (if an inspection may occur)
A completed motorcycle registration form filled
Your evidence of identity
A current original certificate of Road worthiness (not required if you own a farm bike)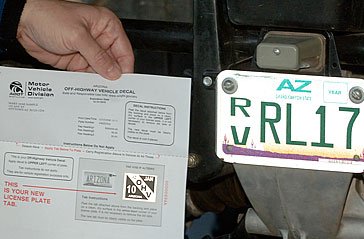 Besides these documents, nothing else is required from your side. However, if the case is that you send a lawyer in your behalf, we may need authorization from your side to prove the agent is from you. Also, if your motorcycle has been modified or previously written-off, you also need additional documents to have your motorcycle registration renewal. Please, feel free to contact us at our phone number 1 215 744 1332, or e-mail us to book your appointment at [email protected]. We are looking forward to hearing from you.