What does a title transfer in Philadelphia mean?
When you buy or sell a vehicle, or give your car as a gift, or just require a name change on your car title after a marriage or divorce, you need a title transfer Philadelphia. The laws of a title transfer Philadelphia may vary from other states, in many different levels! Whenever you are buying or selling a car, you will need to transfer the title to its new owner in order to complete the title transfer Philadelphia. However, it may depend on the situation. In case the car is the new, the dealership deals with most of the paperwork. But things are different if you buy a used car!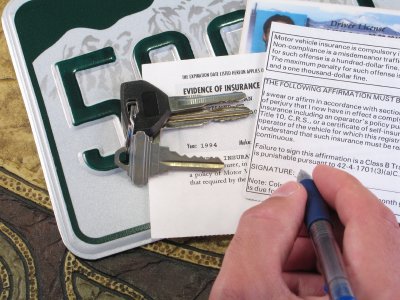 If you purchased a used car, not only do you have to submit a title transfer application, but you also have to provide an odometer reading, a vehicle id number and a bill of sale. This is how the guide to get a title transfer in Philadelphia orders you to act on this particular case. You have to make sure the vehicle id number on the bill also matches with the one on your car, to avoid any kind of trouble in the future. You can find fees as well as the steps to take if you need to need a duplicate title.
How do I perform a title transfer Philadelphia if I'm selling the car?
Whenever you are selling a car, the buyer will be responsible for completing the Department of motor vehicles title transfer. As for you, as the seller, you have to provide the following:
The current title signer over to the new owner
Completed the odometer reading on the title certificate
A signed bill with the selling price
In order to protect yourself from violations committed during the process, the new owner should notify the DMV of the transfer of the ownership. In order to do so, you can do it online, or in person in your respective DMV. It is recommended to keep a record of the buyers information such as :
Personal information ( name, address, contact info, e-mail etc)
The date and price of sale
Vehicle information ( VIN, make, model, year etc)
Keep in mind that this is only a guide to start a title transfer in Philadelphia. If you have more questions regarding the process, please, feel free to contact us at 1 215 744 1332, and we will provide you any information you need. Or, you can e-mail us at [email protected] and we will respond to you in no time. Looking forward to hearing from you!